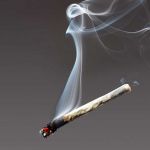 Damion Campbell
---
1 y
Posted: 1 y
1. The site is for music, and 420 content. 24/7
2. Off topic shit goes in a users Group, or Page. It also stays there. Your rant space if need be.
3. If someone annoys you, block them.
4. TREAT OTHERS WITH RESPECT OF HOW YOU WOULD LIKE TO BE TREATED.
5. Don't share fuct up images. Like the really fuct up shit. Or you will disappear from here.

That's it for now.
Share on my timeline